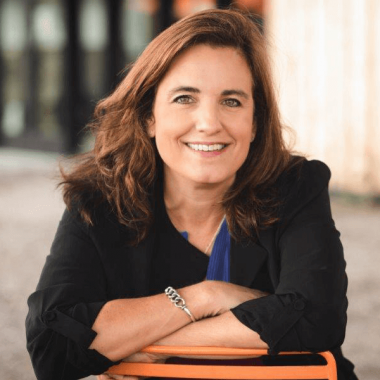 NAI Puget Sound Properties Hires Tina Pappas as President
November 15, 2022
We are incredibly excited to announce the hiring of respected industry veteran, Tina Pappas, to be the new leader of NAI Puget Sound Properties. Pappas will become President of our company which is currently ranked as the third largest commercial brokerage company in the region with 62 team members serving the greater Puget Sound area with offices in Bellevue and Tacoma.
She will be taking over for Scott Coombs, who has been President of the firm for the last seven years and announced his retirement earlier this year. "We are thrilled that Tina will be taking the helm of our firm for the foreseeable future. Her track record and her reputation in our industry is unmatched. She is the perfect leader to take our firm to the next level of success," stated Coombs.
We have been named one of the eastside's fastest-growing companies by PSBJ three of the past four years, "we knew we needed someone with strong skills and new relationships to continue and accelerate that growth," said Arie Salomon, a Principal at NAI Puget Sound Properties. "Our firm has also been ranked as the number one place to work by the Puget Sound Business Journal four of the past five years, so the cultural fit was really important," said Salomon. "Tina has successfully built a great culture at every company she has led."
About Tina Pappas
Most recently Pappas served as President of Tarragon Property Services (TPS) where she led a team of 140 professionals that managed a diverse portfolio of over 3.4 million square feet of commercial properties and 3900 multi-family units.
Prior to TPS, she led the management of the commercial real estate portfolio for BMGI. Previous to BMGI, she was President and one of the founders of Egis Real Estate Services, which evolved out of Fisher Properties. Pappas began her career at Colliers International where she was a successful broker for several years.
Her experience as a real estate broker with all product types will enable her to be a superior leader as she can mentor, strategize, and lead teams with credibility and empathy. She has operated as a commercial property owner and has an owner's perspective with an eye toward long term asset value creation.
Additionally, Tina's extensive prior experience as President of two property services companies will be a tremendous asset to our property management division at NAI Puget Sound Properties.
Pappas is and has been active and held leadership positions in numerous real estate and community organizations including President of NAIOP Washington 2020, NAIOP Corporate Board, CREW Board, Commercial Brokers Association (CBA) Board, Western Washington University Alumni Board, Washington Athletic Club Board, and Seattle Theater Group's Center Stage Council Advisory Board. In 2008 she was recognized as one of the PSBJ's 40 under 40 Seattle Business Leaders.
"I was immediately attracted to NAI PSP's strong partner-centric culture which is evident by their shared common values and collaborative team approach. NAI PSP's stellar reputation is a result of its deep commitment to provide honest and consistent feedback to its clients with a focus on building and strengthening long term relationships. Scott has been a fantastic leader and has cultivated an environment where people enjoy coming to work. My successful experience and leadership in the industry has prepared me for this role, and I look forward to enhancing the excellent reputation of the organization. I am excited to lead a company that places the utmost importance on their team and in the results they give their clients," said Pappas.
"We can't thank Scott enough for his efforts over the past seven years. Under his leadership we have become one of the fastest growing firms in our region and one of the best companies to work for," said Jeff Forsberg, another Principal of the firm. "He will be greatly missed."
To read more, follow the article links below:
Puget Sound Business Journal - NAI PSP Names New President
Daily Journal of Commerce - Tina Pappas