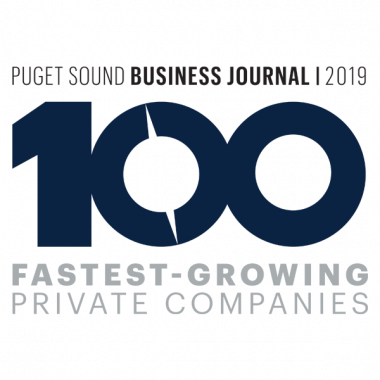 NAI PSP Named One of Washington's Fastest-Growing Private Companies!
NAI Puget Sound Properties was recently named one of the 100 Fastest-Growing Private Companies in Washington State by the Puget Sound Business Journal! We ranked #40 on the list of companies headquartered here. Earlier this year, we ranked #15 in the Fastest-Growing Companies on the Eastside. This is a recognition of all the hard work our team is doing to grow their business and a reflection of the collaborative environment that contributes to our overall success.

According to the Puget Sound Business Journal, the 100 companies on The List reported a collective revenue of $8 billion in 2018, an 82 percent increase over their collective 2016 revenue of $4.39 billion. Only companies that are headquartered in Washington and recorded revenue of at least $500,000 in 2016 qualify for The List. All companies on The List are privately held and their CEOs or chief financial officers have submitted a form verifying the revenue information provided.
View the full list on the Puget Sound Business Journal's website.