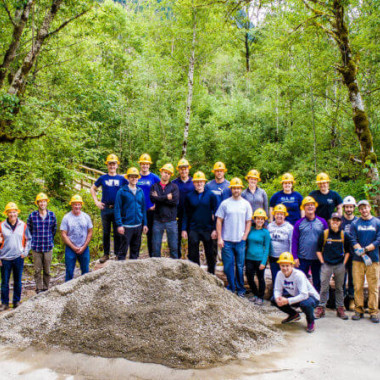 Update: NAI PSP Ranked No. 1 Best Workplace in Washington (2018)!
UPDATE: NAI Puget Sound Properties ranks No. 1 among companies with 50-99 employees
We are thrilled to announce that NAI Puget Sound Properties was named one of the Best Workplaces in Washington by the Puget Sound Business Journal in the category of businesses with 50-99 employees. "This recognition is really meaningful to us. Maximizing the success and happiness of our employees is a top priority at NAI Puget Sound Properties, and to get this feedback from our people is a great honor," said Scott Coombs, President of NAI Puget Sound Properties.
According to Quantum Work Place, all Best Places to Work winners are determined exclusively on the basis of their employees' responses to the Best Places to Work Survey. Employee responses from the 30 standard survey questions, along with the number of employees that respond to the survey, are calculated to determine the company's overall score and ranking.
The final rankings will be revealed on August 16, 2018 at the Washington's Best Workplaces event at Safeco Field.