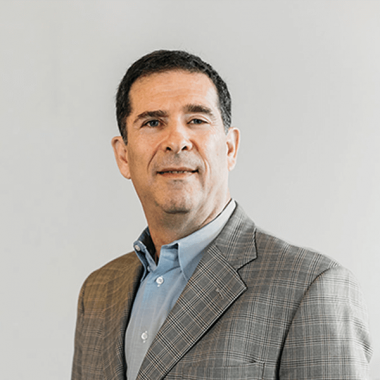 Arie Salomon Awarded Dealmaker of The Year by Puget Sound Business Journal
August 17, 2023
It is with immense pride that we announce the recognition of Arie Salomon, SIOR, CCIM who is the recipient of the prestigious 2023 Commercial Real Estate Leadership Award of Dealmaker of The Year by the Puget Sound Business Journal.
Arie is consistently a top performer at both NAI Puget Sound Properties and NAI Global. Over the last three years (2020-2022) he has closed 362 transactions totaling 24 million square feet. These transactions have garnered a remarkable total transaction value surpassing $1.32 billion. Impressively, he is poised to match this performance again this year.
Recent Notable Transactions:
1. Long-term lease and disposition/acquisition of 1,200,540 SF at the Lowe's Distribution Center, Winlock WA ($131M)
2. Investment Disposition of 1,150,000 SF at the UNFI PNW Distribution Center, Centralia, WA ($195M)
3. Forward Commitment acquisition/disposition of 441,358 SF at the Sumner Distribution Center, Sumner, WA ($31M)
4. Long-term lease of 80,800 SF at the LogistiCenter at Auburn, Auburn, WA ($12.3M)

As a prominent leader within our company, we can always look to Arie and his accomplishments to see how loving what you do leads to great success. Arie's genuine passion for his work is evident to everyone in our office. As an industrial broker, he is extremely dedicated to his profession, and his passion for commercial real estate is unmistakable. Earning Dealmaker of the Year for 2023 is something our entire company is proud of.
Here are some words shared by his team:
"After working with Arie for over 25 years, I think one of the unique qualities that contributes to Arie's success as a dealmaker is his unbridled passion for his work. He uses creativity and persistence to get deals across the finish line that others might consider unachievable. Combine that with his extensive experience, market knowledge and personal attention to his client's needs and it is easy to see that he is their best advocate to attain their real estate objectives and as such results in many trusted and loyal relationships," said Patty Bell, Licensed Assistant to Arie Salomon SIOR, CCIM & Jeff Forsberg, CCIM.

"To me, Arie exemplifies unparalleled generosity, particularly when it pertains to sharing his invaluable time. I've had the privilege of witnessing him engage with up to 15 different brokers within a single day at our office, consulting deals of various size and type. His commitment to placing the needs of our company's members before his own is a testament to his character. Even with his selflessness, he continues to achieve remarkable personal feats. Arie's mastery as a broker is truly admirable, and I couldn't think of anyone more deserving of this recognition, " said Bret Matysik, Senior Associate at NAI Puget Sound Properties.
His determination for consistent achievement paired with his humble demeanor is a quality that we each admire and aspire to. Having his efforts acknowledged by PSBJ in this manner represents a significant and thoroughly deserved milestone in his career.
"This award stands as a testament to Arie's dedication, hard work, and profound expertise in the industry. More than just a title, "Dealmaker of the Year" emphasizes his exceptional approach to business and the high importance he places on client relationships. We are incredibly proud to have such talent and leadership within our company," said Tina Pappas, President of NAI Puget Sound Properties.