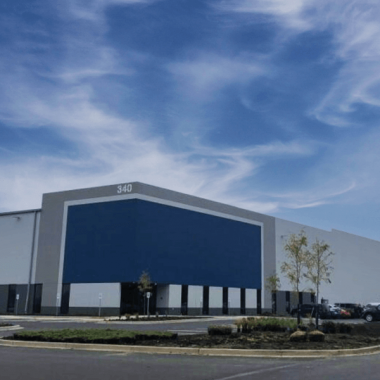 Success Story: 1,200,540 SF Distribution Warehouse Sale - Lowe's Home Centers
While representing their long-lasting client, The Benaroya Company, Arie Salomon, Jeff Forsberg, and Dave Douglas successfully closed the largest deal of their careers during the height of the COVID-19 pandemic. Through shutdowns and many obstacles, the team secured a 10-year lease with Lowe's at the brand-new Class A industrial site in Winlock. With vacancy rates plummeting to the lowest they have ever been in this market, the Winlock site was truly a "Goldilocks" building for investor LBA Realty. Seeing the tremendous opportunity offered in such a high-quality facility, LBA Realty decided to add the Lowe's Building in Winlock to their growing portfolio. The team sold the 1,200,540 SF Lowe's regional distribution warehouse to LBA Realty for $131,000,000.
Read full case study below.