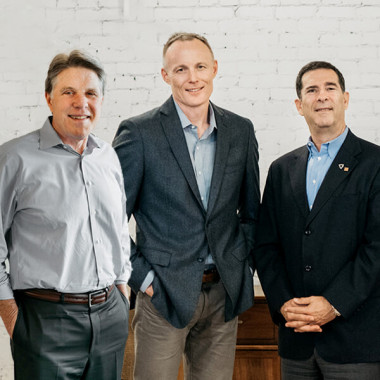 NAI PSP Recognized on Four NAI Global Top Producers of 2020 Lists
March 3, 2021
We are so delighted to announce that NAI Puget Sound Properties was highlighted four times on NAI Global's Top Producers program for 2020. Arie Salomon ranked #6, Jeff Forsberg ranked #8 and Dick Paylor ranked #28 worldwide. Together, with the help of their Licensed Assistant Patty Bell, Jeff and Arie ranked #2 in the Top Producing Teams list for the fifth year in a row. The award honors top-producing individuals and teams within the NAI Global network. The awards will be presented at the 2021 NAI Global Convention in New Orleans, LA this September.
Together, Arie and Jeff closed 78 transactions totaling over 4.3 million square feet and $254 million in transaction value including the largest industrial lease of 2020 - a 1.2 million square foot lease with Lowe's Home Center's LLC at Benaroya Pacific NW Regional Logistics Center in Winlock, WA. Dick Paylor handled several transactions including the sale of Systima Technologies' former headquarters in Kirkland for $28.5 million and the acquisition of their new campus in Harbour Pointe for $46.75 million.
We are incredibly proud of their accomplishments and all the hard work they do on behalf of their clients, large or small.
"Arie, Jeff, and Dick are not just leaders in our market, they are leaders within the entire NAI Global organization. We are proud to have them on our team," said Scott Coombs, President of NAI Puget Sound Properties.