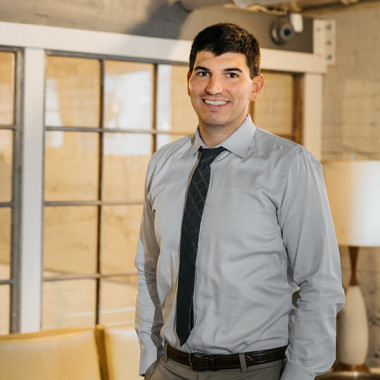 NAI PSP Announces New Partner: Kyle Schipper, SIOR
April 21, 2023
It is our pleasure to announce the promotion of Kyle Schipper, SIOR to Partner of the firm, bringing the total number of NAI Puget Sound Properties partners to 24.
Kyle Schipper, SIOR, formerly a Vice President joined NAI Puget Sound Properties in 2017. Prior to joining the firm, Kyle worked as a project management consultant with Microsoft and as an immigration attorney. He specializes in industrial leasing & sales in Pierce & South King counties.
"Kyle's exceptional qualities are evident in his focus, collaborative spirit and relentless drive for success," said President Tina Pappas, "He exemplifies the very best qualities of a real estate broker and now partner. We look forward to Kyle's future and contributions with NAI-PSP."
NAI Puget Sound Properties is committed to our team's success. We strive to foster a collaborative environment that is enhanced by our path to partnership. This allows high performing, engaged team members to share in each other's success throughout their growing careers.