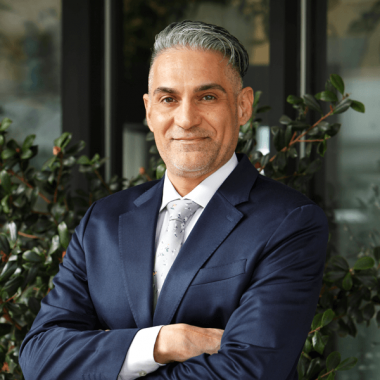 NAI PSP Welcomes Edward Milton as He Joins the NAI Global National Self Storage Investment Group
March 29, 2023
We are pleased to announce that Edward Milton has joined our brokerage team as an Associate Vice President. Edward brings to our team a wealth of experience as an investment sales specialist, with a focus on the self-storage industry.

As part of our team, Edward will represent NAI Puget Sound Properties and the National Self Storage Investment Group, led by the esteemed self storage expert, Denise Nunez. As the Executive Managing Director of the group, Denise is spearheading the development of a national self storage practice under NAI Global. The National Self Storage Investment Group provides comprehensive advice on sales, acquisitions, ground-up projects, and broker opinions of value; they also work with value-add opportunities, creative positioning, 1031 and 721 Exchanges, and marketing properties to stabilization.
Prior to joining NAI Puget Sound Properties, he worked in various aspects of investment property sales, with recent specialization in self-storage properties. In his most recent sale, Edward handled a self-storage property in Bend, OR, comprising nearly 23,000 square feet with 146 units, which sold for $4.2 million.
"Bringing Edward Milton on is a great expansion for the National Self Storage Investment Group as the Pacific Northwest has increasingly become a very active region in the self storage industry with private owner/investors, family-run self storage operators, developers that specialize in the niche and the public REITs that invest exclusively in self storage," said Denise Nunez, Principal with NAI Horizon and Executive Managing Director of the National Self Storage Investment Group
In the coming months, Denise plans to announce additional members to her nationally focused self-storage team in different regions of the U.S.
"We are excited to welcome Edward Milton to our brokerage team. With his extensive background as an investment sales specialist, particularly in the self-storage sector, we are confident that he will bring tremendous value to our clients and help us expand our presence in this thriving industry," said Tina Pappas, President of NAI Puget Sound Properties.
Prior to moving to Seattle in 1995, Edward graduated from St. Lawrence University (a private, liberal arts college in Canton, NY) in the top two percent of his class with a double major in environmental studies and psychology. While attending college, he played Division 3 football and track and field. He also served as the president of his pledge class for Sigma Alpha Epsilon. Away from work, Edward enjoys traveling, hiking, and spending time with his 7 children and beautiful wife.
In the news:
Real Estate Daily News: Edward Milton Joins NAI's National Self-Storage Investment Group
Inside Self-Storage: NAI Horizon Hires New Broker into National Self-Storage Investment Group
Daily Journal of Commerce: NAI Puget Sound Properties