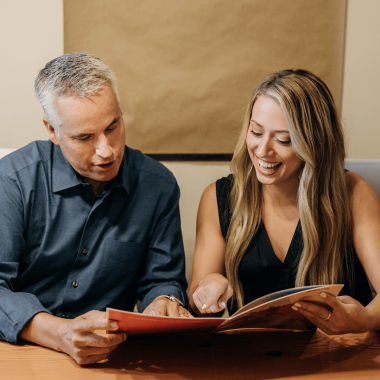 Community Involvement: Acts of Kindness 2023
In a world that often seems filled with negativity and strife, it's heartwarming to hear stories of individuals who go out of their way to make the lives of others better. At NAI Puget Sound Properties, we believe in celebrating these stories of kindness and encouraging our colleagues to continue their thoughtful acts, as they not only reflect well on our organization but also contribute to a better world. This past month, our Community Service Team chose to do acts of kindness as our community involvement for October.
Today, we want to shine a light on some of our team members who demonstrated kindness and generosity:
Bouquet of Gratitude and More:
Patty lives near an elementary school and is often touched by the dedication of the adults who volunteer their mornings to ensure the safety of the children crossing the street. To show her appreciation, she periodically gifts them bouquets, to say thanks and acknowledge the importance of their service. Patty's small but heartfelt gesture reminds us that kindness goes a long way.
Patty also uses a gifting service called Thnks to regularly recognize staff for their hard work and dedication on various occasions. Whether it's a one-off thank you for their help, Administrative Professionals Day, birthdays, or other notable events, she always finds a moment to extend her gratitude to her fellow colleagues. She says "It feels so good to give and say thanks for a job well done and they make it so easy."
Housing Help:
A broker and their wife allowed a single mother of three young kids, who was one step away from being homeless, to occupy a house they owned rent-free. She offered to pay what she could afford per month and they told her to save her money for more permanent housing as this house was only available for four months. It all worked out and she did save her money and found new housing by the end of the four months.
Food Pantry Support and More:
Janet volunteered at the CWU Food Pantry and witnessed the struggles of students forced to choose between education and basic needs. She took action by reaching out to fellow alumni to help meet the nutritional needs of the students, and together they were able to make a positive impact at their alma mater.
Also, as a simple but rewarding act of kindness, Janet participated in "pay it forward" gestures at drive-thru windows, where one person opts to cover the cost of the order for the car behind them. This small act can brighten someone's day and create a chain of positivity.
Monthly Giving and More:
Tina made a New Year's resolution to spread kindness and positively impact people's lives. Every month, she surprises an individual with a $100 bill, resulting in heartwarming moments of appreciation. Her small acts of generosity prove that even the simplest gestures can profoundly impact someone's day.
In addition to her monthly giving, Tina hand-wrote letters to women with breast cancer using the "Girls Love Mail" initiative. Her compassionate messages had the chance to offer solace and hope to those facing a difficult journey, reminding us of the power of written words.
We would like to thank everyone who participated in October's Acts of Kindness. These stories are just a glimpse of the kindness and compassion that our colleagues have demonstrated. They exemplify the values our company holds dear, and we are proud to recognize them.
We hope these stories inspire you to spread kindness and make a positive impact in your community. Let's all remember that even the smallest acts of compassion can have a positive ripple effect, making the world a brighter and more hopeful place.