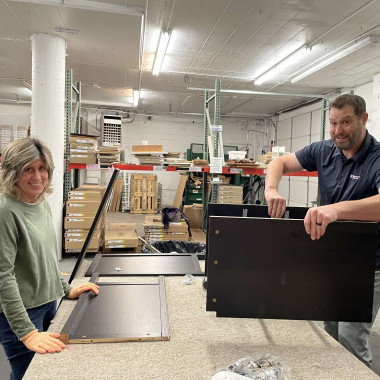 Community Involvement: NW Furniture Bank 2023
October 4, 2023
In September we continued our community service efforts by visiting the NW Furniture Bank in downtown Tacoma. The majority of the brokers from our Tacoma office were able to make it to our IKEA furniture building event. We thoroughly enjoyed the process of assembling furniture while listening to music.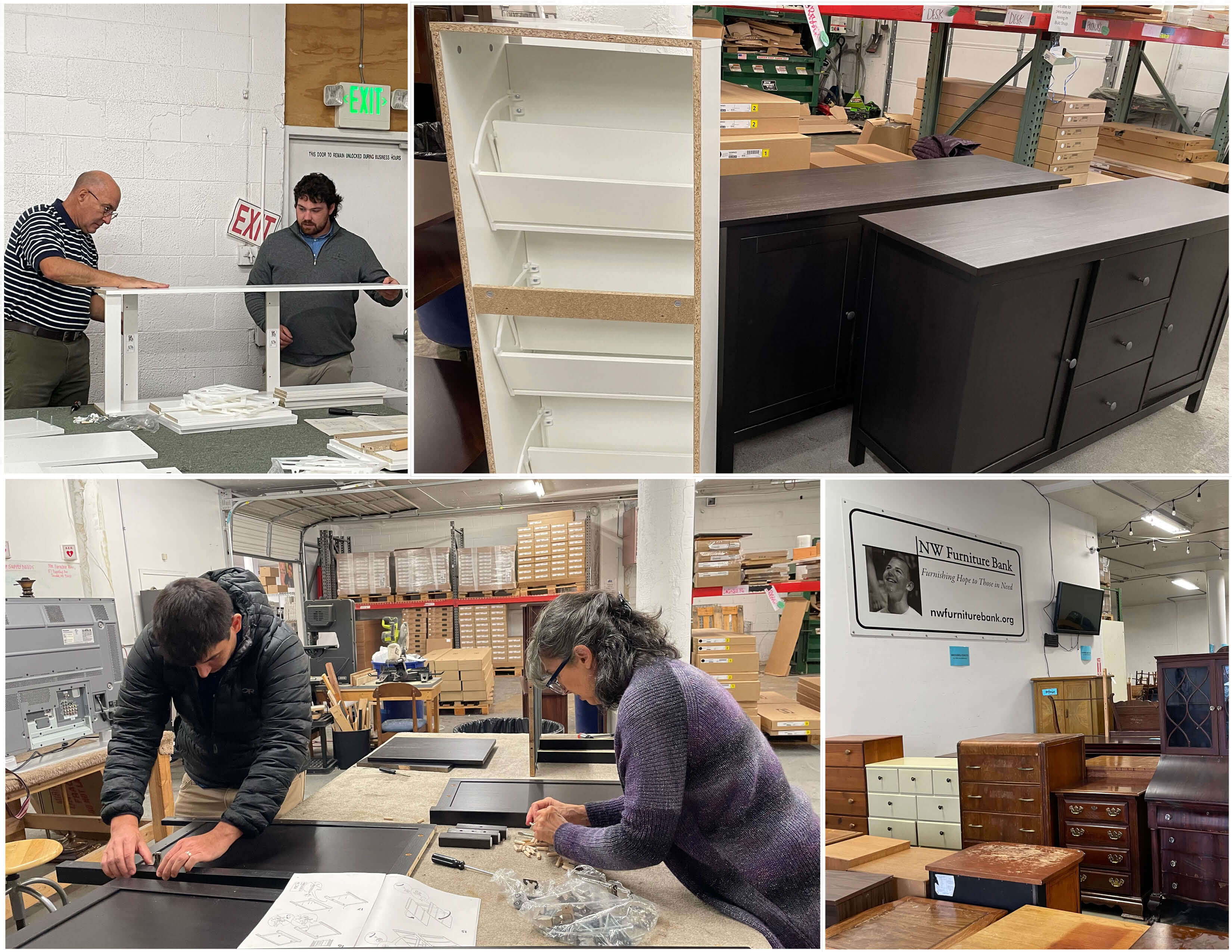 The NW Furniture Bank is a Non-Profit Organization with a mission to help people in need and to rebuild their lives with the service of furnishing their homes. With two branches, one in Tacoma and another in Vancouver, they extend their services to approximately 130 families across Washington each month. While they typically assemble and deliver an entire household's worth of furniture to families in close proximity to their locations, they do not limit their support to just these areas. As one of the representatives from NW Furniture Bank stated, "As long as a family can bring a big enough vehicle to fill, we will fill it with a household of furniture."

When getting out of a harmful situation and moving to a new place, items like furniture can be at the back of the mind but they are a huge part of someone feeling comfortable, secure, and happy in their new living space. That's why the NW Furniture Bank works so hard to make sure they have enough inventory to serve anyone who is in need.

"We serve victims of domestic abuse, people suffering loss from fire and natural disasters, foster children, and especially families coming from transitional housing who are trying to rebuild their lives." (The NW Furniture Bank)

This month's goal was to help contribute to NW Furniture Bank's mission to restore hope, dignity, and stability in our community by recycling donated furniture to people in need. Thanks to our team we built four great furniture pieces to go to homes in need in the Puget Sound.

You can learn more about NW Furniture Bank and donate at nwfurniturebank.org/donate

Stay tuned to hear about our community service efforts in October!