Multi-Tenant Retail Center 1031-Exchange with Northern California Buyer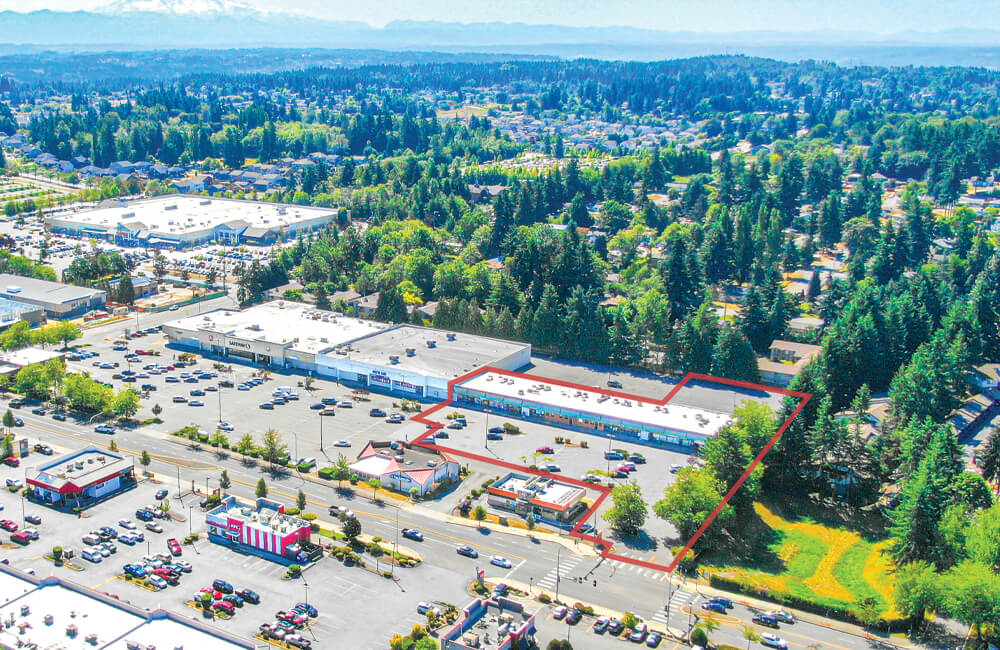 Seller: Twin Lake Shops LLC
Brokers: Kyle Sterling and Nick Bierly
Buyer: Wang Brothers Investments LLC
Location: Twin Lakes Shopping Center, 2311-2337 SW 336th Street, Federal Way, WA 98023
Purchase Price: $4,000,000
Challenge
Twin Lake Shops LLC was looking to liquidate its Twin Lakes Shopping Center asset to seek a more passive investment opportunity. They enlisted the help of Kyle Sterling and Nick Bierly to help market the property. The seller's goal was to invest their profits into a passive 1031-Exchange through a Delaware Statutory Trust (DST). Most DST programs are sponsored by national real estate companies and are offered through securities broker/dealers. DST passive investments are great for owners heading into retirement that hold highly appreciated real estate assets, making Twin Lake Shops LLC an ideal candidate.
Action and Results
The owners decided it was in the best interest of the LLC to sell their property with the rise of e-commerce and decline in brick-and-mortar. Costar reported that e-commerce sales stand 16% above 2018, while traditional department stores continue to struggle, with spending down by 5.4% on an annual basis. They were also hoping to close the property in 2019 before the new WA State Real Estate Excise Tax (REET) goes into effect in 2020.
One of the challenges the Twin Lakes Shopping Center faced was environmental contamination that required a "no further action" letter from the Department of Ecology. After this issue was resolved, Kyle and Nick took the property to the market. The multi-tenant retail center offered a CAP Rate of 7.68%. Multiple offers were sourced and the property was under contract within a week. The winning offer came from a 1031-Exchange Buyer from Northern California for $4,000,000.
During the comprehensive marketing plan, Nick and Kyle directly contacted the buyer over the phone to present them with the investment opportunity. Through their comprehensive internal investor database, they were able to bring out of state capital to the transaction. Low yields in markets like San Francisco and Southern California, make the higher yields in Washington State investment properties very attractive to this particular buyer pool. After closing, the Seller took their proceeds and invested in a DST as planned.
Kyle Sterling and Nick Bierly represented the seller in this transaction. No outside broker was involved.