E.B. Bradley Leases 125K SF Distribution Center in Kent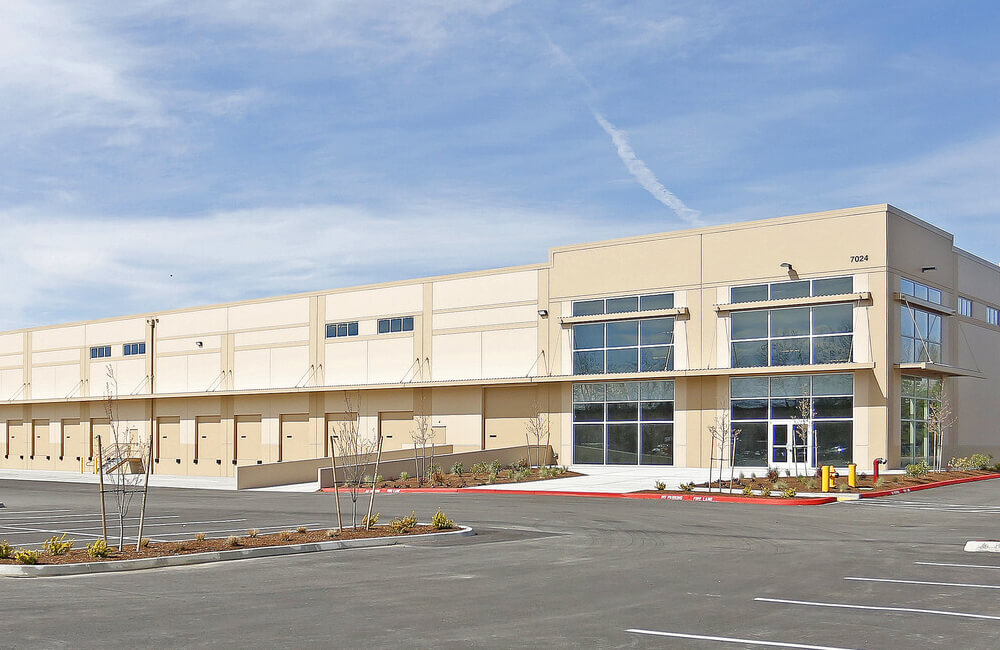 234 Distribution Center
7024 S 234th Center | Kent, WA
Tenant Representation

The Situation
E.B. Bradley is a wholesale distributor of specialty hardware and surfacing products with locations throughout the West Coast. The company has worked with Arie Salomon on multiple occasions over the course of 18 years. They first worked together in 2001 when E.B. Bradley relocated their distribution center in Washington from North Tukwila to Kent. Arie not only secured the new space in Kent but also sublet their old space in Tukwila at what was then an unheard-of rate. At the time, the market rate for industrial space in Tukwila was $0.40 per square foot per month; however, Arie took note of the rise in the dotcom industry and repositioned the property to market it to that user. Ultimately, they subleased the property to a well-known local investor at a substantially higher rate of $1.05 per square foot. When E.B. Bradley opened a new division called West Coast Laminating (WCL), they asked Arie to facilitate leases for them in Portland, OR and Kent, WA.
In 2019, both E.B. Bradley and WCL's leases in Kent were due to expire. They once again entrusted Arie to help them lease a new space. The new property needed to be located in Kent and have an H-3 room to store and protect material critical for their business. H-3 is a high-hazard occupancy category used for rooms or structures that contain materials that are easily combustible or pose a physical hazard; therefore, these rooms must undergo a rigorous review process. In addition, the ideal property would be large enough to allow them to consolidate both divisions in one facility.
Action
Arie reviewed the existing leases and evaluated several options for his client to consider. Included in the existing lease for WCL was an option to renew for a 3-year term at their current rate which was 65% below market. Because this low rate was too valuable to abandon, the team considered renewing WCL's lease and only relocating E.B. Bradley; however, in three years' time, WCL would once again need to renegotiate their lease and they would have missed out on the opportunity to house both divisions under one roof. Fortunately, their current lease also allowed them to sublease their space at a higher price and keep the difference. This option would allow WCL to relocate while profiting from its current lease. After careful consideration, the decision was made to move forward with subleasing WCL's original location and negotiate for a single space for both divisions.
Arie located a 125,440 SF space at the 234th Distribution Center with ample room for both divisions and room to expand. However, before they could finalize the lease, there were extensive negotiations with the landlord to improve the space to fit E.B. Bradley's needs. The work included insulating the warehouse to a temperature of 65 degrees, distributing power to a special location within the warehouse for different machines, and converting two dock-high doors to one oversized ramp with a 16-foot drive-in door. One of the primary challenges was the construction of the H-3 room because the work required multiple reviews and permits by city municipalities. It was a prerequisite for the lease that the landlord would be fully responsible for the construction of the H-3 room.
"It was a complicated negotiation, but it was a very good deal for both parties," Arie noted. "The landlord got an excellent, credit-worthy tenant with a long-term commitment. The tenant received a great building with all the amenities they need including ample parking, ability to expand, great location and a great landlord to work with."
Results
WCL subleased its original space to Chipman Corporation on December 1, 2019.
The lease for the full 125,440 SF at 234th Distribution Center commenced August 1, 2019. Both E.B. Bradley and WCL moved into their combined new location in December 2019. They will not occupy the full space right away but plan to sublease a portion of the space. For more information on the sublease visit: https://www.nai-psp.com/properties/?propertyId=234-Distribution-Center-sublease
"The client is great to work with," said Arie. "The fact that we've done so many deals in the past really helped us to achieve the best terms."