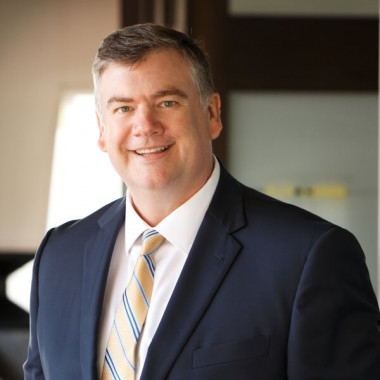 NAI PSP Hires Derek Doke as Executive Vice President of Asset and Management Services
December 17, 2020
We are pleased to announce that Derek Doke, CCIM has been named Executive Vice President of Asset and Management Services. In his new role, Derek will be responsible for leading the property management team, servicing existing clients, as well as sourcing new asset management and property management accounts.
Derek Doke is a very highly respected real state veteran. Prior to joining NAI PSP, Derek was Managing Director and Designated Broker of the Real Estate Services division at Brighton Jones Financial Services. He also has previous experience as Managing Director and Director of Asset and Property Management with Barclays Realty and Management Company. He has managed over $3b worth of commercial properties throughout the United States and abroad. In addition to his asset management and property management expertise, Doke has extensive experience syndicating and acquiring investment properties, as well as financing, leasing, loan workouts, and tax and 1031 exchange strategies.
Derek succeeds Lee Shephard who has been leading the division since NAI PSP acquired his company, Shephard Real Estate Services, in 2017. Since that time, the property management portfolio has grown by over 140%. Lee will stay on as Executive Vice President focused on continuing his work with existing clients and working with Derek on business development activities. "When I sold my company to NAI Puget Sound Properties four years ago, two of the more important elements of my decision were to ensure ongoing job security and growth opportunities for our employees that are provided by a larger organization and to put a succession plan in place that would guarantee that we would continue to provide great professional property management services for our clients going forward. With Derek's leadership and our team at NAI PSP, I am fully confident that will be the case. I look forward to working with him for many years," said Shephard.
Added Doke, "I have known the people at NAI Puget Sound Properties for many years and have always respected the way they conduct their business and the excellent advice and service they provide their clients. I look forward to working with their outstanding property management team and collaborating with their 52 brokers."
Derek's successful background in real estate investment syndication will be an area of focus for NAI PSP as will his seminar and web-based real estate education programs.
Listen to Derek's podcast, Real Estate Investment Insights, to learn more about industry topics and trends.
In the News:
Ex-Brighton Jones director takes reins of NAI Puget Sound Properties' asset management team via Puget Sound Business Journal