Black Raven Spreads Its Wings in The Reserve at Woodinville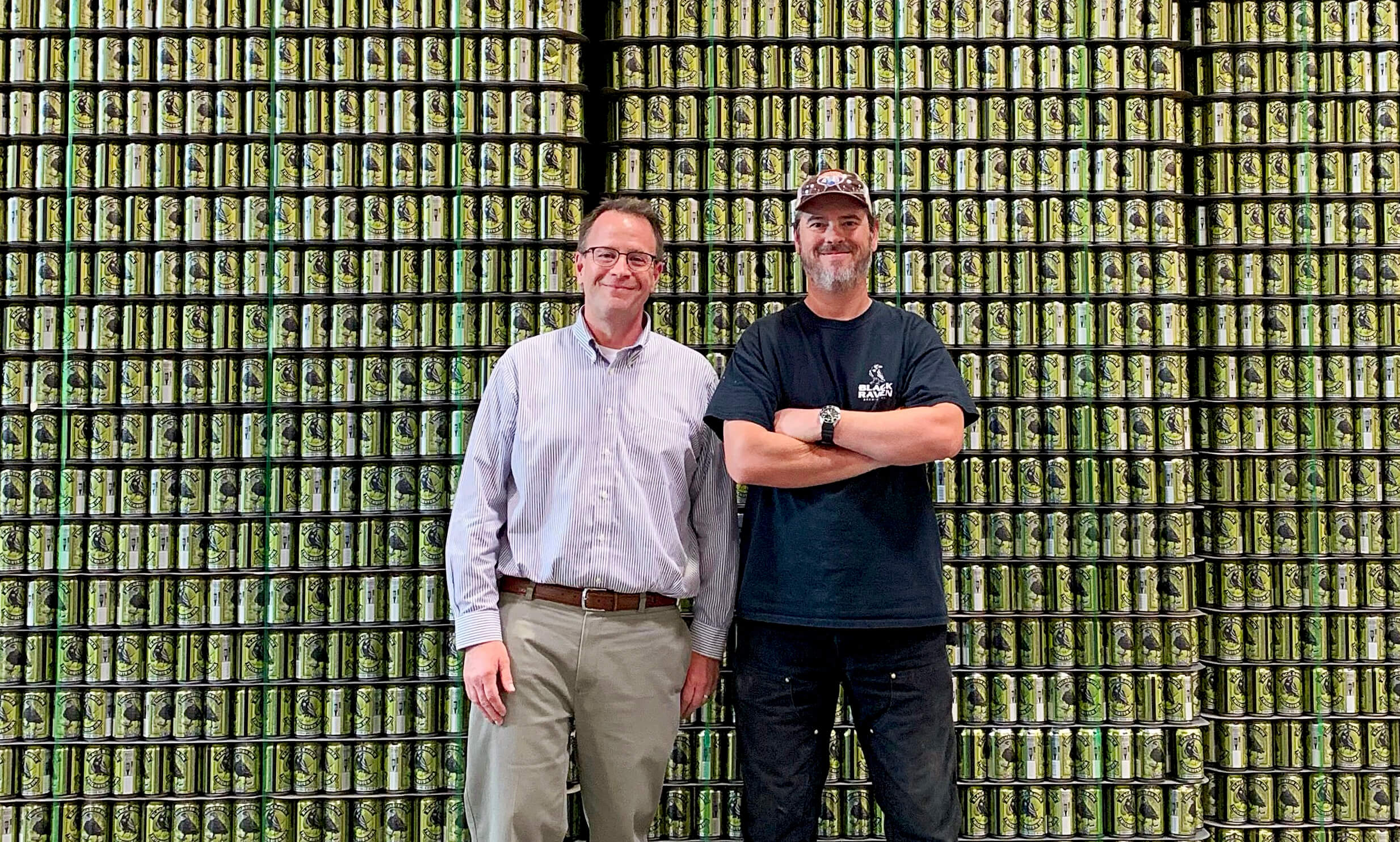 It was 2007 in a Redmond parking lot where John Rochford met Beaux Bowman, the co-owner of a start-up brewery named Black Raven, to start the search for the brewery's first location. "There were a lot of parking lot meetings," Beaux recalls. "A lot sketches of various brewery layouts of many different buildings." Those meetings led Black Raven to a 4,279 SF lease in Redmond in 2008 and they've been growing steadily ever since. 2011 marked the beginning of their expansion. By 2016, Black Raven occupied the entire 17,664 SF building, had earned numerous awards and were distributing to T-Mobile Park, CenturyLink Field, SeaTac Airport, and more. Come 2018, it was time to move forward with a vision they had discussed on and off for years - additional space in Woodinville.

"Part of the reason that was driving Woodinville was not only the demographics there but also the type of space you find in Woodinville. They wanted to be in a real, significant production building with high ceilings and big footprint," John explains.
High ceiling and big footprint they got. The new space is 42,000 SF characterized by tall ceilings, open space and an abundance of natural light. The retail area is one large, spacious room that can accommodate upwards of 200 people. The space also includes a dedicated room for private events that will soon see the addition of a mezzanine overlooking the main area.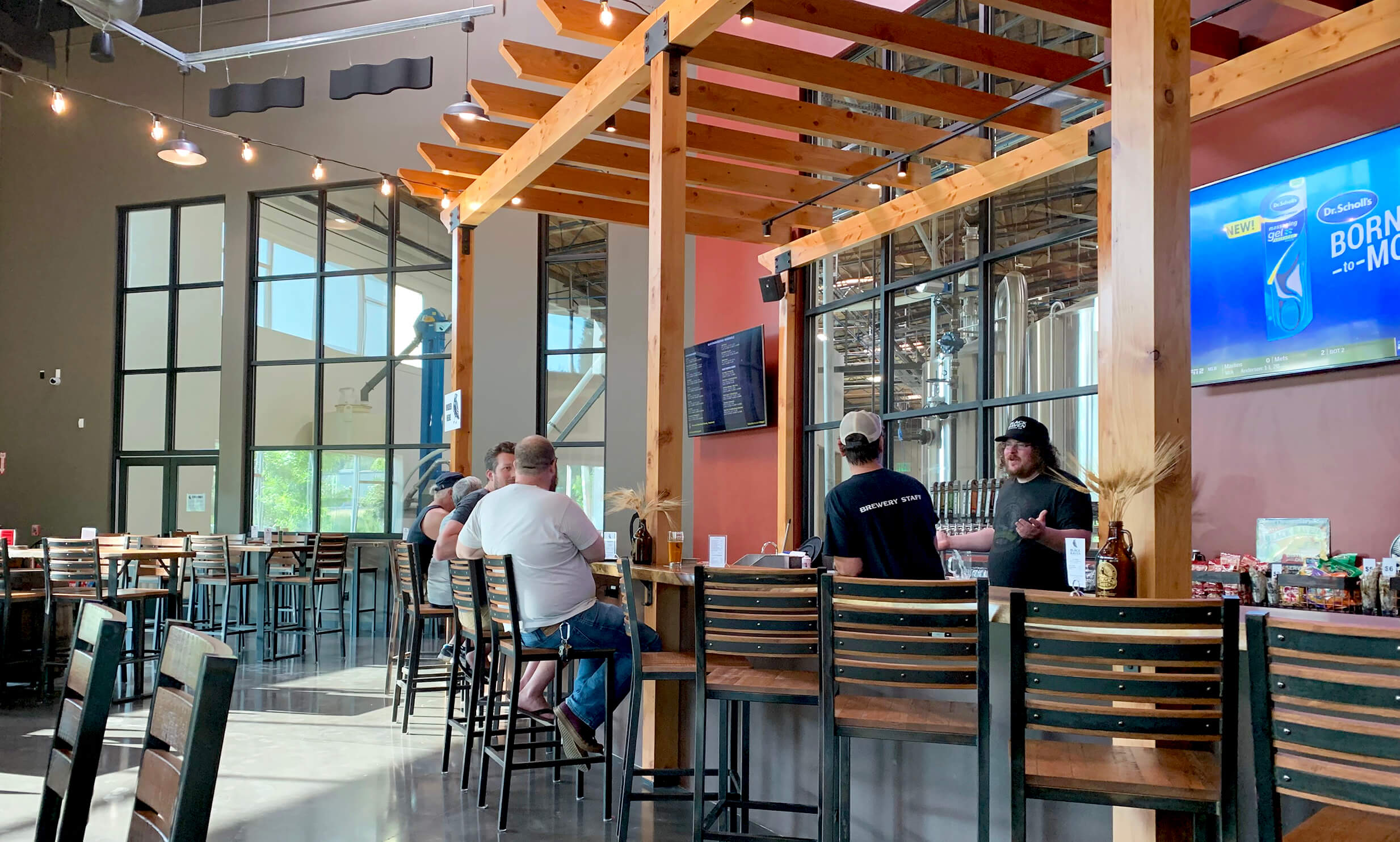 "When we first toured this space it was just a big box with nothing in it." Having gone through improvement projects on the Redmond expansions for the past ten years, the shell was a welcomed clean slate. "It saved a fair amount of time and money," Beaux explained. "If we were going into an existing space, we'd have to budget for demolitions to make what we want. Instead, we could apply that money to the buildout."
From the taproom, tall windows look out into the production area where a large, state-of-the-art, 4-vessel brewhouse stands out. The new system, though riddled with a dramatic backstory, will more than double their current production and allow for expansion to new markets including Hawaii and Boise, Idaho to start. Walking around the production area, you can easily feel Black Raven's potential. From the freshly assembled tanks to the barrels ready to be filled, it is clear how much they have accomplished and how much more room they have to grow. Beer can trays are stacked 18 feet tall and yet there's room for more.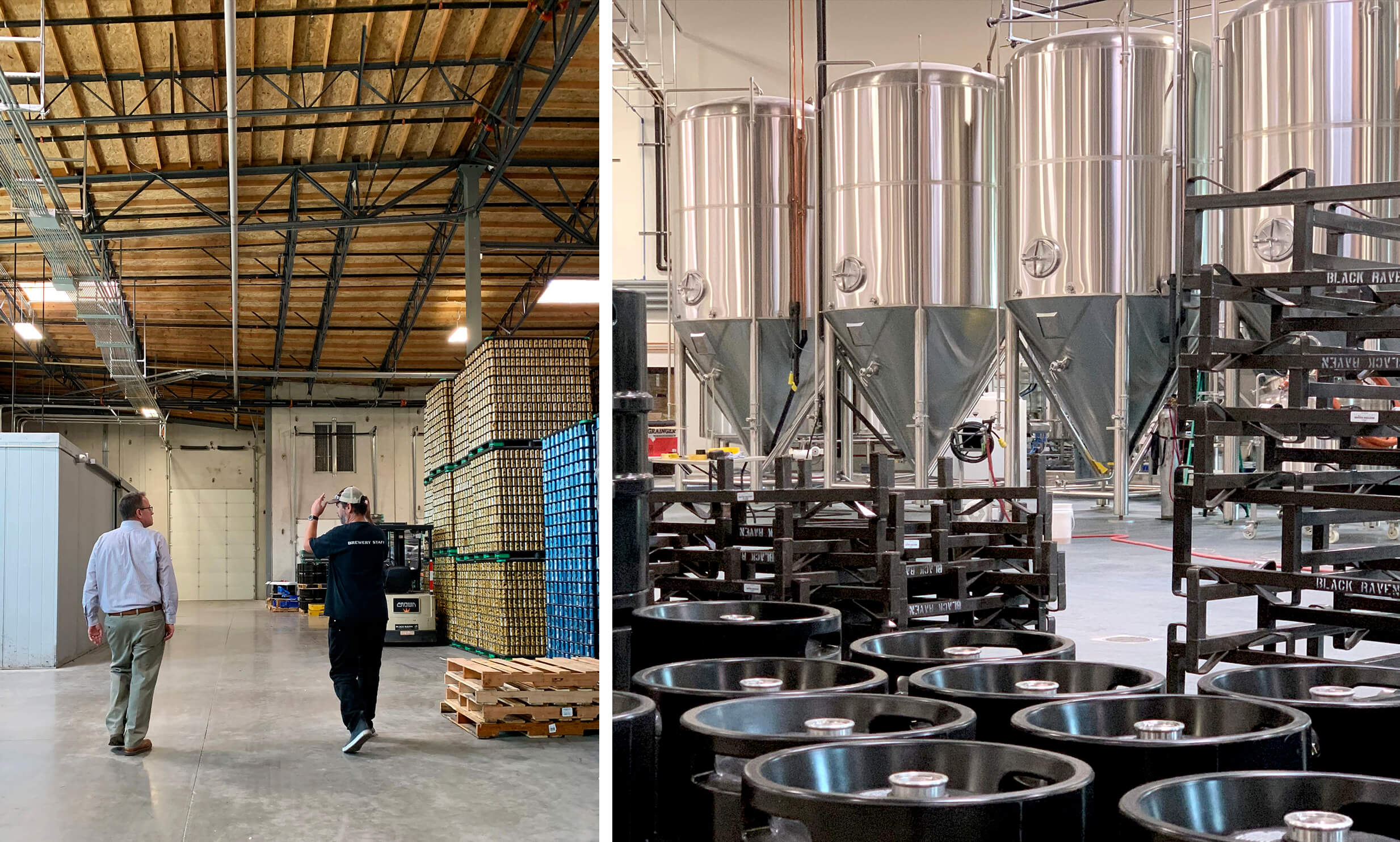 At the taproom, beers in hand, John and Beaux discussed the smoothness of the leasing process this time around - from locating the space to the negotiations with the listing team and landlord. "In comparison, Redmond was really difficult because not every Landlord wanted a brewery at the time. Now with both the technology and people's understanding of how they really operate, landlords are a lot more open to having a brewery in their space." John adds, "Also, Black Raven's reputation as a well-known brand with a quality product played a major role."
Production and a large portion of the operations will be moving to Woodinville, but the taproom in Redmond will remain in place along with a specialty-driven brew lab. The two locations will be the same, but different. "Though they are close in mileage, as the Raven flies, we made sure they have the same feel but have different offerings," Beaux said. Redmond, he foresees, will be the local, nook-and-cranny hangout, while Woodinville will still attract locals but be more beer-tourism and event heavy. Another big, family-sized difference: kids are welcomed in the Woodinville location up to 7 pm. "There are a lot of people we used to see and then they had kids and we didn't see them much anymore. Now we see them again. It's kind of cool," Beaux remarks.
Along with the new space, 2019 marks Black Raven's 10-year anniversary. To celebrate, Black Raven will host their annual Flock Party at the new Woodinville location this coming Saturday, August 17th from 12 pm - 8 pm, all ages welcomed. The party will feature food trucks, bands, and a specialty anniversary brew, Raven Heads Lager, an homage to the Talking Heads album "Remain in Light." The beer can label aptly reads: "Raven Heads Remain in Flight" - indeed, they do. Cheers to the next ten years!