NAI PSP Helps Blazing Bagels Relocate Following Development in Downtown Bellevue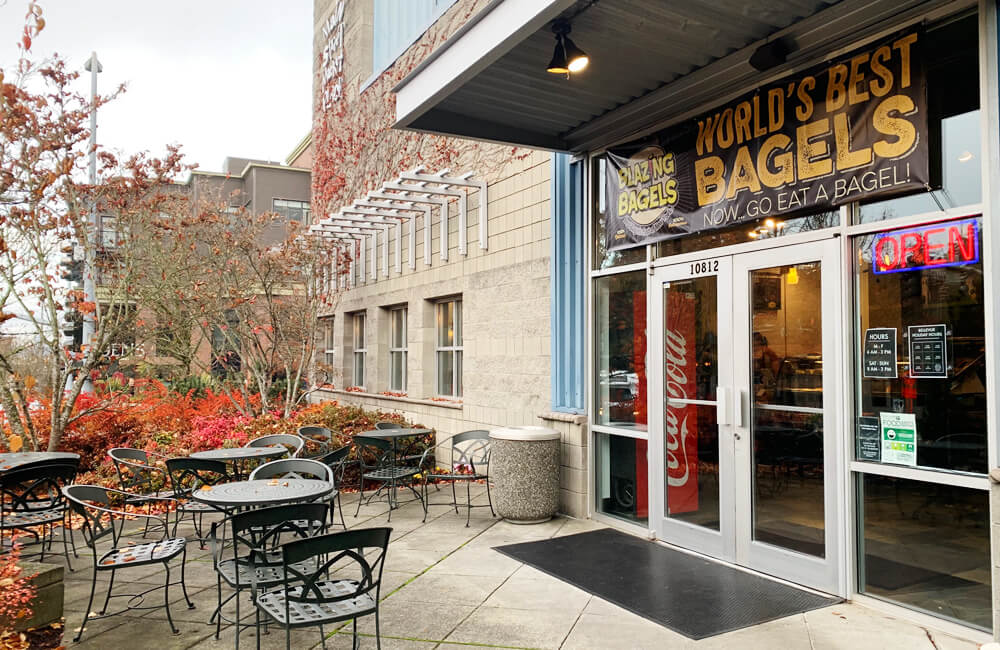 10812 Main Street | Bellevue, WA
Tenant Representation

The Situation
Vulcan has big plans for Bellevue. In response to the high demand for office space on the Eastside, Vulcan is scheduled to break ground on a three-tower office development in downtown Bellevue in early 2020. In addition, their 555 Project along 108th Avenue NE will rise to 600 feet - reaching the tallest building height allowed by the newly updated land-use code.
In preparation for construction, Vulcan Real Estate notified tenants that all retail leases for their properties along NE 108th would not be extended past 2019. Blazing Bagels, like many other retail businesses in downtown Bellevue, were displaced due to the new developments.
Action
Billy Poll met the owner of Blazing Bagels, Dennis Ballen, at another property in Issaquah in 2015. The two got along really well and opted to stay in touch. Throughout the years, Billy kept Dennis informed on different real estate news for Seattle and the Eastside. After Vulcan's announcement, Dennis reached out to Billy to ask for help finding a new location in Bellevue, knowing that he most likely would have to move at the end of his lease in September 2019.
Blazing Bagels wanted a location in Bellevue that had retail visibility, easy access and parking. The former location on 108th did not have parking which made it difficult for some of their clients to visit. They also needed something that would be an easy buildout, such as a former coffee shop or bagel store, so there wouldn't be a delay in opening the new location.
When Tully's closed their location on 10812 Main Street in Bellevue, Billy immediately contacted the Landlord to find out about backfilling the space with Blazing Bagels. However, the Landlord's expectations for rent were simply too high for Blazing Bagels or any of Billy's other clients.
Throughout the negotiation, Billy developed a good relationship with the landlord and they eventually saw the value of having Blazing Bagels as a tenant. Dennis sent the landlord bagels and smears with the last leasing proposal and that sealed the deal. The New York-based landlord thought Blazing Bagels was better than the bagels they had in New York! Before Tully's Coffee, the location was originally home to a bagel shop - it was time to bring bagels back to the corner.
Results
Blazing Bagels opened their doors at 10812 Main Street on October 1st - the day after their lease for the 108th Street expired.
We look forward to seeing the new developments in Bellevue and hope to help several retail businesses come back as long-term tenants. In the meantime, visit Blazing Bagels' new location down the street and try one of their delicious bagels!
Related News