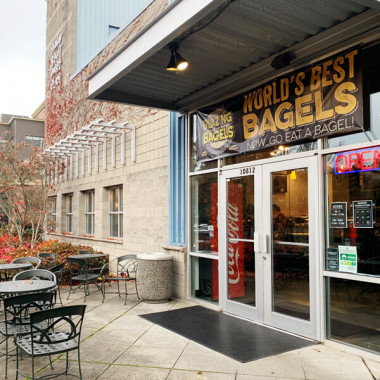 Success Story: Blazing Bagels Tenant Representation
In 2018 Vulcan Real Estate notified tenants that all retail leases in their properties along NE 108th would not be extended past 2019. Blazing Bagels, like many other retail businesses in downtown Bellevue, were displaced due to the new developments. They enlisted the help of Billy Poll to help them find a new space. Blazing Bagels opened their doors at 10812 Main Street on October 1st - the day after their lease for the 108th Street expired.

We look forward to seeing the new developments in Bellevue and hope to help several retail businesses come back as long-term tenants. In the meantime, visit Blazing Bagels' new location down the street and try one of their delicious bagels!
See the link below to read the case study.