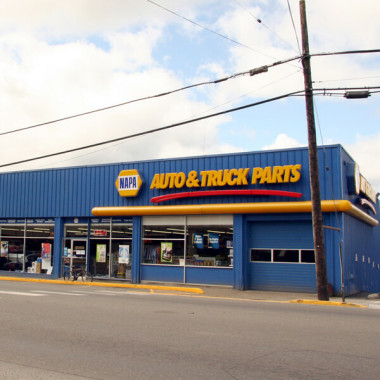 NAPA Auto Parts | 1031 Exchange
Seller & Buyer: DBC Investments, LLC
Brokers: Kyle Sterling and Nick Bierly

NAPA Auto Parts Portfolio Price:
$817,000 Total
$430,000 for 218 East Pioneer Avenue, Montesano, WA
$387,000 for 19 S Market Blvd, Chehalis, WA
United Furniture Warehouse Price: $2,525,000
DBC Investments LLC originally owned a local auto part retailer with three locations (Montesano, Chehalis and Centralia). After retirement, they leased all of their properties to NAPA Auto Parts. Following the death of her father, the owner sought out to consolidate her equity into one stable, secure single-tenant property through a 1031- tax deferred exchange. The major challenge was selling three separate properties, to potentially different buyers, while coordinating simultaneous closings for the transactions. The owner ended up keeping the Centralia location and sold the Montesano and Chehalis locations. With the proceeds from those two sales, Kyle Sterling and Nick Bierly had the idea to pitch another listing they were representing for the 1031 exchange. It was a United Furniture Warehouse located at 300 Valley Mall Way, Mount Vernon, WA 98273. The property was currently an owner-user and United Furniture Warehouse was looking to do a sale-leaseback with an investor. DBC Investments, LLC was delighted with this plan and submitted an offer to purchase.

After all the transactions sales closed, the client increased their income by 40% with this 1031 exchange.