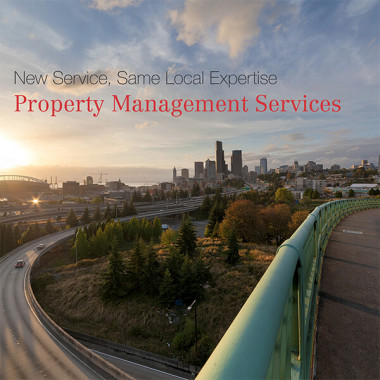 Now Offering Property Management Services
We are proud to announce our recent acquisition of Shephard Commercial Real Estate, a highly respected and locally owned commercial property management firm.

We will now be able to offer our clients Property Management, Construction Management, and Development Management in addition to the leasing, sales, investment sales, and consulting services we have been offering since 1997.
Shephard Commercial Real Estate (SCRE) was founded in 2006 by Lee Shephard. Prior to starting SCRE, Lee was with the R. J Hallissey Company for 20 years. SCRE manages 15 commercial properties in the Seattle area comprising over 1.2 million square feet of office, industrial, and retail properties.
"We are very excited to be able to offer these additional services to our clients" said Scott Coombs, President. "Great management services can significantly enhance the value of a real estate asset, and Lee and his team have been doing this successfully for over 30 years. We are looking forward to introducing them to our current clients, and offering our brokerage expertise to clients of SCRE."
Lee Shephard was equally excited about the transition. "By joining NAI Puget Sound Properties, we will be able to collaborate with some of the top real estate brokers in our market to serve our existing clients and to win new assignments. Our combined expertise will enable us to assist clients with all phases of property ownership, including acquisitions, property management, construction or development management, marketing and leasing, and dispositions. We couldn't be more excited about this move," stated Shephard.