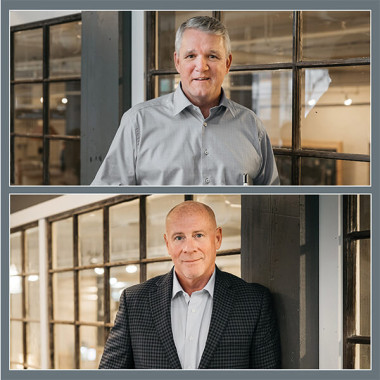 NAI Puget Sound Properties Welcomes Rick Graff & Art Thomson
NAI Puget Sound Properties is pleased to welcome industry veterans, Rick Graff & Art Thomson to its brokerage team as Senior Vice Presidents. Both Rick and Art joins us following successful careers at Coast/Sperry Van Ness.
Prior to brokerage, Rick spent 14 years in corporate real estate representing retail clients, developing and implementing strategic national retail rollout programs for Verizon Wireless and Jamba Juice throughout the Midwest, Southwest, and Northwest United States. He also has represented Jack in the Box in the Washington, Oregon, Northern California, and Hawaii markets.
Art has extensive experience in the leasing and sales of Office, Retail and Industrial properties throughout the Northend market, as well as investment sales. Prior to entering real estate, Art had a successful career as an Industrial Engineer and held leadership positions at several notable companies including Fairchild Semiconductor and Honeywell Marine Systems. He is active in the Northend community where he was past President of the City of Everett Parks Commission and is currently a member of the City of Everett Salary Commission.
Their extensive experience and excellent reputation are a great addition to our team.