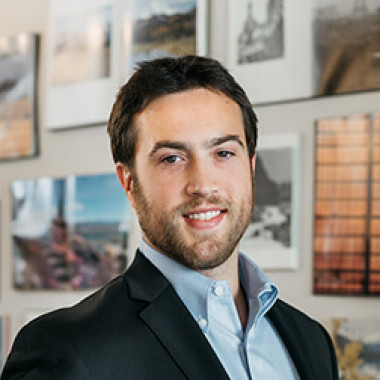 NAI Puget Sound Properties Welcomes Kyle Sterling
NAI Puget Sound Properties is pleased to welcome Kyle Sterling to our brokerage team as Associate Vice President.
Kyle has been a commercial real estate broker since 2012 and was formerly based in Encino, California. While in California, he was a key member of a highly successful retail property investment team which was ranked number one in Los Angeles and Ventura counties from 2011 through 2015. At NAI Puget Sound Properties, Kyle will work out of the Bellevue office and continue to specialize in investment sales of retail, office and industrial properties.
"I researched all the local real estate firms prior to my move to Seattle and I felt NAI Puget Sound Properties was the best fit for me and my clients," said Kyle regarding his decision. "The brokers at NAI Puget Sound Properties are extremely talented and were genuinely interested in collaborating with me to establish my brokerage business in this region. I look forward to working with them to serve our collective clientele."
"Kyle is an excellent addition to our NAI Puget Sound Properties team. He has a long record of success in this industry and is a great cultural fit with our existing brokers. We are excited to have him on our team," said Scott Coombs, SIOR – President