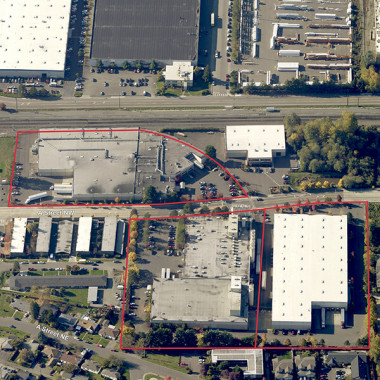 NAI PSP Represents Local Family in Sale of Industrial Portfolio
Taylor Hoff of NAI Puget Sound Properties represented Gates, Gates, Gates, LLC in the sale of a 3-building industrial portfolio in the Kent Valley – one of the nation's strongest industrial submarkets. The properties are located at 701 A St. NW, 701 A St. NE and 713 A St. NE in Auburn, Washington. Gates, Gates, Gates LLC built the first building in the 1970's and operated out of them until 2007. ProAmpac has been a tenant in the buildings since 2007, and their lease expired this year. ProAmpac, the property's long-term tenant, exercised their option to purchase the property and later assigned their purchase option to EverWest Real Estate Investors.
"The current industrial market is so favorable to sellers right now as prices are at the highest point we have ever seen in the Seattle Market. This is a great example of a local family who owned the properties for decades and are now seeing great returns on their real estate investment," Taylor Hoff explained.
The portfolio totals 286,472 square feet and sold for $30.5 million (approximately $106 per square foot).
Tony Kusak, Jack Keenan, Mike Sessa and Jason West of Cushman & Wakefield represented the buyer, ProAmpac.