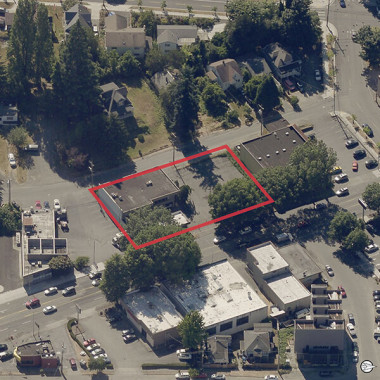 Lazarus Day Center Rises on Rainier Avenue S
Sometimes it's easy to forget that the heart of real estate, even commercial real estate, isn't business – it's people. Bob Swain recently helped his client transact a lease with Catholic Community Services of Western Washington to house its Lazarus Day Center. In a major relocation for the center from its longtime home in Pioneer Square, the Center's new 8,870 SF office on Rainier Avenue S will allow it to reach as many of those in need as possible.
Lazarus Day Center provides a safe, daytime only shelter for the homeless and marginalized, with a specific focus on the elderly homeless community. The Center provides meals, laundry services, counseling, and health services, and other social services for its clients.
The businesses and organizations that we work with every day all enrich our community, regardless of their mission, but we're especially proud to be of service to those groups that lend a hand to those who need it most. As our city booms and the market becomes tighter, these members of our community can fall through the cracks.
During the holidays and throughout the year, it is our privilege to connect people and places throughout the Puget Sound area.
We wish you and yours a wonderful holiday season and a happy, healthy, and prosperous new year.