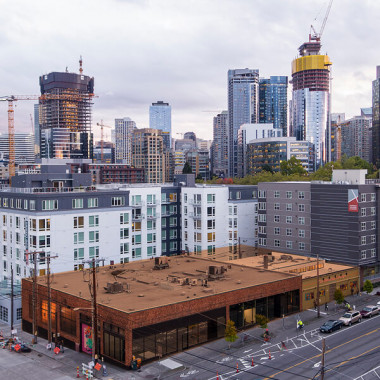 In the News: South Lake Union Development Site Sells For $26M
Gemdale USA has purchased the South Lake Union development site at 222 Dexter Ave. N., where a 29-story, 340-unit residential tower is planned. The DJC first reported those plans last fall.
The two sellers were represented by Dean Altaras and Billy Poll of NAI Puget Sound Properties and Lee Sundquist of Market Associates.
Read the full article by The Daily Journal of Commerce: SLU residential tower site by Apple campus sells for $26M